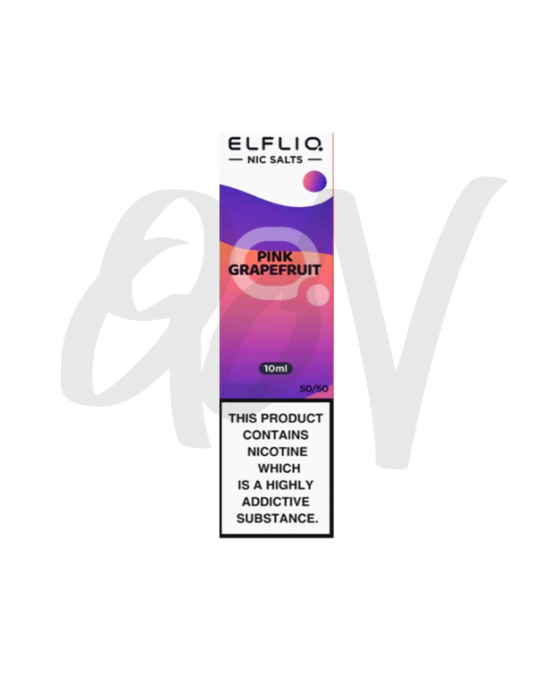 New Out Of Stock
Secured Shopping
Best security features

Viva wallet
Secure Card Payments
ELFLIQ - Elf Bar Pink Grapefruit Nic Salt 20mg

Elf Liq
Bottled ejuice made by Elf - the creators of the worldwide best-selling Elf Bar Disposable Vapes. Elf Liq e-liquid can be used in most refillable vape kits, such as open pod vapes.
Features:
Flavour: Flavour: Pink Grapefruit
Strength: 20mg or 10mg

BRAND: Elf LiQ

Available in 10mL

50pg/50vg (for more info on the mix please see our VG vs PG information page.

TPD Compliant

You must be eighteen (18) years of age, to purchase any products from Queen Of Vapes

WARNING: NICOTINE IS A POISON. NICOTINE IS HARMFUL. KEEP OUT OF REACH FROM CHILDREN AND LOCKED AWAY IN A SAFE PLACE. IF ANY NICOTINE PRODUCT IS CONSUMED, SEEK MEDICAL ASSISTANCE IMMEDIATELY.