Vaporesso GT2 Coil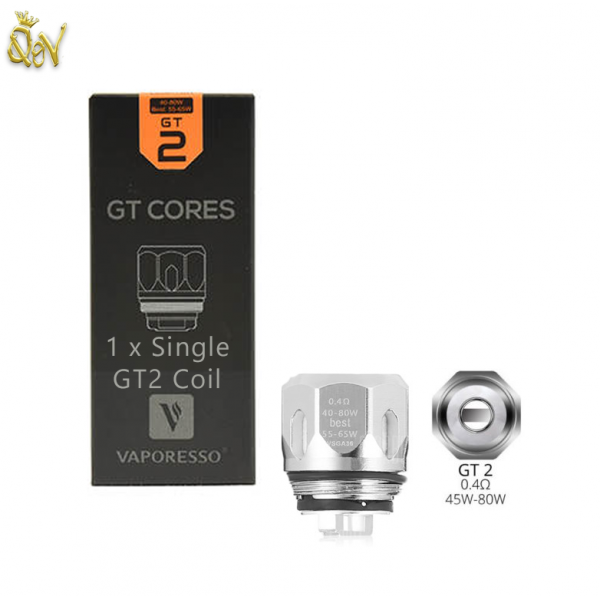 Vaporesso's GT2 coils feature traditional coil wire with a single, central airflow channel. These coils are interchangeable with SMOK V8 Baby coil atomizers. GT2 coils are also fully compatible with Vapresso's Cascade Baby and NRG tanks. The coils are built around Clapton coil wire and produce luscious flavour at 55 to 65 Watt power settings. This is a great all-day vaping coil if you have a dual battery mod.
Vaporesso GT2 Features:
0.4 Ohm replaceable GT2 traditional coil head
Rating: 40 to 80 Watts on a normal vape strength setting
Features Clapton coil wire
Delivers full, luscious flavour
Great all-day vaper with a dual battery mod
Dual stacked coil format
Thick organic cotton wiking
100% Authentic Vaporesso GT2 coil head
Contents:
1 x Vaporesso GT2 Coil Head – individually sealed
Compatibility:
Compatible with SMOK TFV8 Baby tanks, as well as Vaporesso NRG, NRG SE, and Cascade Baby atomizers.