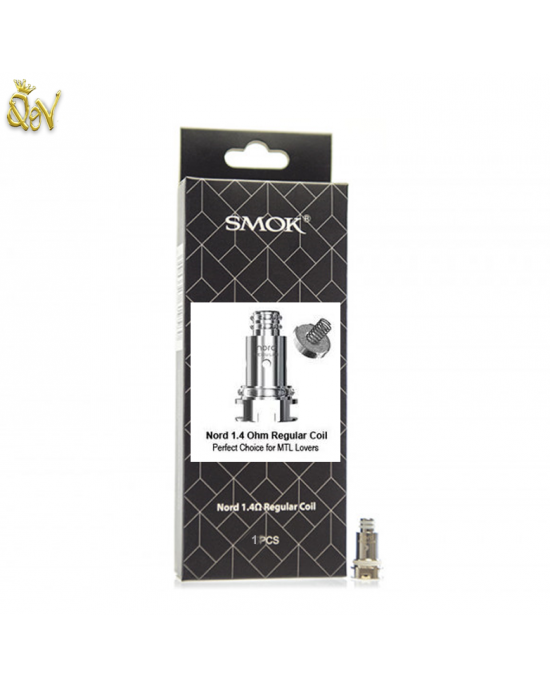 Secured Shopping
Best security features

Viva wallet
Secure Card Payments
Smok Nord 1.4 oHm regular coil
Price in reward points: 5

SMOK
Smok Nord kit has three coil options. 0.6O mesh DL, 1.4O MTL and 1.4O Ceramic.
The 0.6O mesh coil is specially designed for sub ohm vaping, it has a large mesh inside, giving a faster heating process and massive vapour clouds.
The 1.4O regular coil is designed for MTL vaping, for which you can enjoy a throat hit with similar to smoking.
The 1.4O Ceramic coil is designed for MTL vaping but works better for those who like to chain vape a little. This is due to the ceramic material coping better with higher temperatures that might be seen with heavier vaping.
1 x PCS (Single) Smok Nord 1.4 regular coil
DTL=DIRECT TO LUNG
MTL=MOUTH TO LUNG (LIKE SMOKING A CIGARETTE)