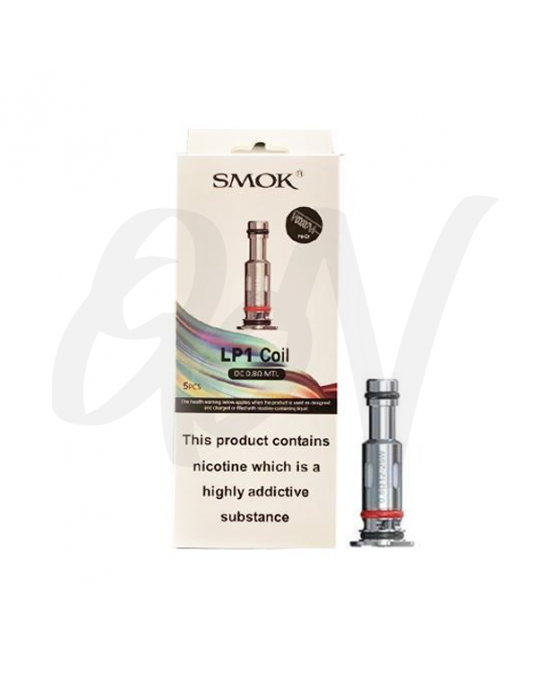 Secured Shopping
Best security features

Viva wallet
Secure Card Payments
SMOK LP1 Coil DC 0.8 Novo 4

SMOK
SMOK LP1 coils have been designed for flavour, vapour and an all round fantastic vaping experience. Each coil is perfect for MTL vaping, providing a vape that mimics the sensations of smoking a tobacco cigarette. The coils are available in different resistances to suit your preferences.

The Dual Coil MTL 0.8ohm and 1.0ohm coils provide the perfect balance between vapour and flavour.
We recommend using 50/50 e-liquid and nicotine salts with these coils for best results.
SMOK LP1 Replacement Coils have been developed specifically for use with the SMOK Novo 4 Pod Kit and SMOK Novo 4 Replacement Pods.
KEY FEATURES:
Great for MTL Vaping
Leak-proof design
Available in 0.8ohms and 1.0ohms
Great flavour and vapour production
Excellent longevity
PACKAGE CONTENTS:
1 x Single SMOK LP1 Replacement Coil