Smok Chimney Extension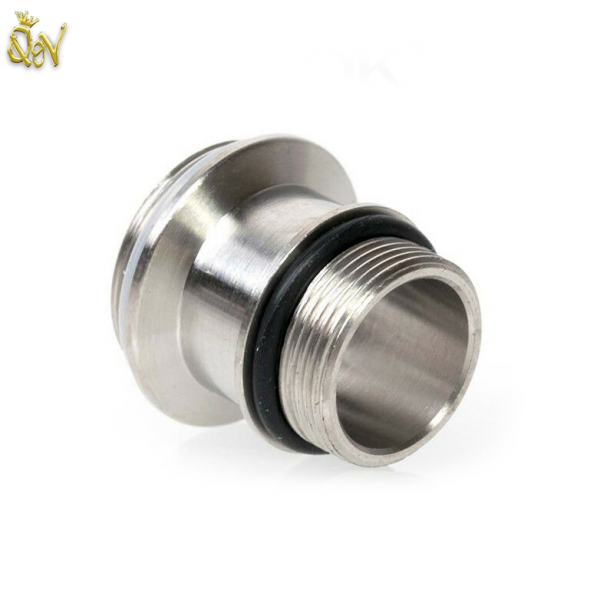 Smok Chimney extension for the TPD Compliant TFV8 Big Baby Beast tank converts the 2ml EU Edition Big Baby Tank into a 5ml tank.
The new EU edition of the Smok Big Baby Tank is the same size it has always been on the outside. However, the tank comes equipped with a 'bulked-out' V8 Baby Q2 EU Core which restricts the amount liquid it can hold. When you remove the Q2 EU Core and replace it with the Big Baby Beast Chimney Extension along with any other Baby Beast coils, you now have a 5ml tank.
This chimney extension is for the EU TPD Smok TFV8 Big Baby Tank only, this will not fit the old Smok TFV8 Big Baby tank (Baby Beast), the Smok TFV8 tank (Cloud Beast) or the Smok TFV8 Big Baby tank (Big Baby Beast).
Don't get this confused with the Smok TFV8 Baby 3.5 Extension Glass Kit.
The new TPD Compliant 2ml Smok Baby Tank is now sold with the following kits within the EU:
SMOK Procolor Kit

SMOK T-Priv Kit

SMOK OSUB King Kit

SMOK GX2/4 Kit

SMOK H-Priv Pro Kit

SMOK G320 Kit

SMOK G-Priv Kit

SMOK Stick V8 Kit (not Stick V8 Baby)
This is not a 5ml tank but spare parts compatible with the TFV8 Baby Big Tank (EU Edition) to be assembled at your own discretion.