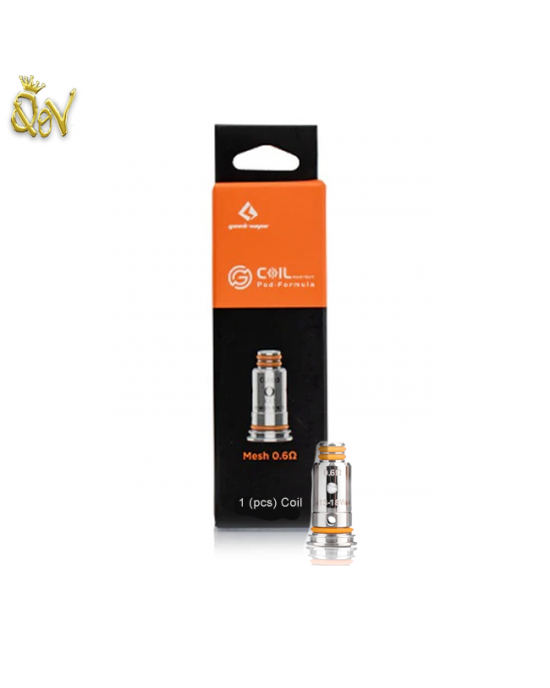 Secured Shopping
Best security features

Viva wallet
Secure Card Payments
Geek Vape G-Coil Mesh 0.6 Replacement Coil

Geek vape
G-Coils from Geek Vape offer a flavour filled vaping experience for any user with the Aegis Pod kit. Each G-Coil features Mesh technology that enables the coil to deliver an even amount of heat around the coil which reduces hot spots and improves flavour and vapour production.

FEATURES:

Mesh Technology

Fast Ramping

Flavour Enrichment

Future Compatibility

Cost Saving

Enhanced Lifespan

SPECIFICATION:

Type: Mesh

Resistance: 0.6Ω

Quantity: 1 x single coil
These coils are suitable for use in the Aegis Pod kit, Aegis Boost and Boost PLUS kit.