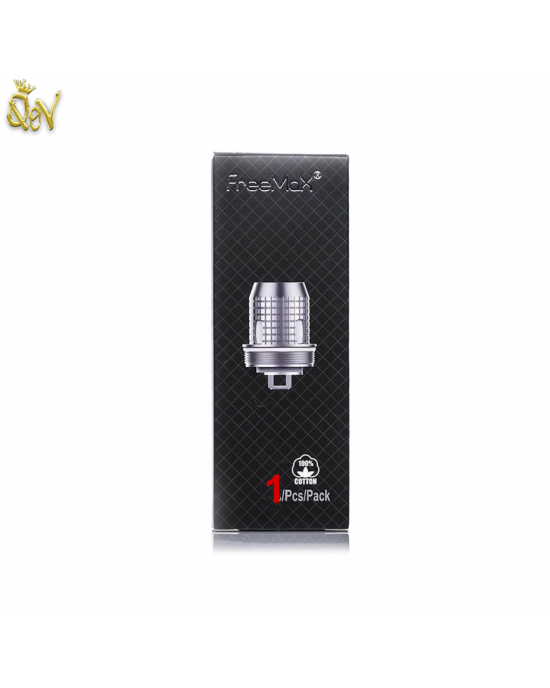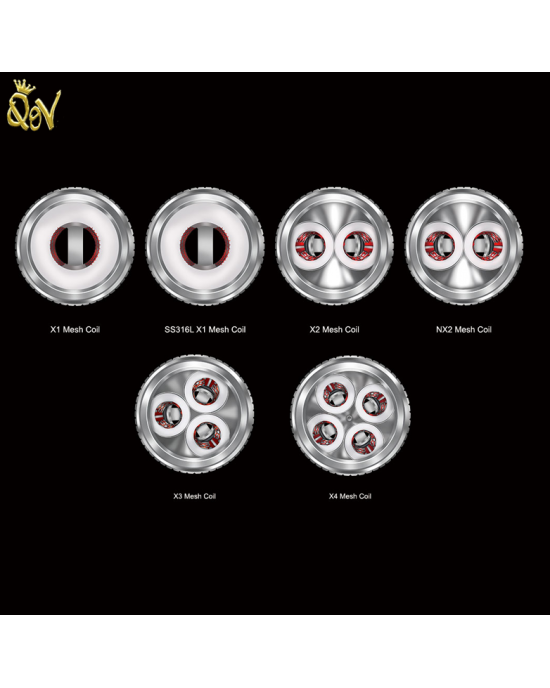 Secured Shopping
Best security features

Viva wallet
Secure Card Payments
Freemax Fireluke M Replacement Coil
Price in reward points: 6
Freemax
Fireluke 2 tank from Freemax sees a new mesh coil range to perfectly accompany these brilliant tanks. The Freemax X1, X2 and X3 coils use a unique mesh system that utilises a greater area and delivers more flavour and more vapour. It's even laser cut to give a precise finish to distribute heat faster and evenly. Comes in a 5-pack.
The X1 Mesh Coil Head has a single 0.15 ohm mesh coil that is rated for use between 40-90W. The 0.2 ohm X2 Mesh Coil Head has dual mesh coils rated at 40-80W. The 0.15 ohm X3 Mesh Coil Head has triple mesh coils rated at 50-90W.
These coil heads also feature a porous wood pulp and cotton formula for optimal wicking and consisting of 90% porous flax cotton and 10% organic cotton fibre.
FEATURES:
X1 MESH COILS
Single Mesh Coil
0,15 ohm
40-90w
Kanthal Mesh
0.15 ohm
40 - 90W
X2 MESH COILS
Dual Mesh Coil
Kanthal Mesh
0.2 ohm
40 - 80W
X3 MESH COILS
Triple Mesh Coil
Heating Element: Kanthal Mesh
Resistance: 0.15 ohm
40 - 90W
CONTENTS:
1 x Single Coil Fireluke replacement coils X1, X2 or X3
TIPS
These coils can be used with the Freemax Fireluke 2 vape tank.
Atomiser heads have an average lifespan between 10 to 20 days. When the atomizer head wears down, it may begin to leak.