Aspire BVC Coil Pack Head 2.1ohm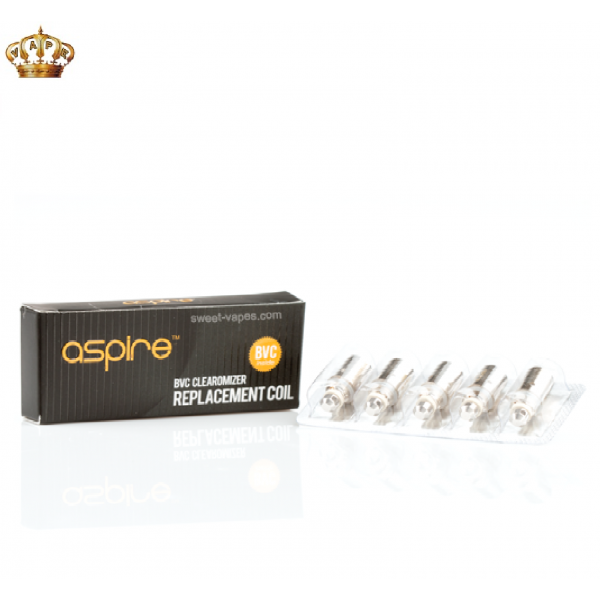 Aspire's single vertical coils built with ceramic wicks. If you're a fan of single coils you'll enjoy their new products!
Each 5 Pack of coils :
Fits:
Aspire K1 Glassomizer
Aspire CE5
Aspire CE5-S
Aspire ET-S
Aspire Mini Nova-S (2.0ml)
Aspire Vivi Nova-S (3.5ml)
Aspire Mini Nova (2.0ml)
Aspire Vivi Nova (3.5ml)
Anyvape Davide Tank
Anyvape Mini Davide Tank
Anyvape Peakomizer
Includes:
5 Coils
WARNING: NICOTINE IS A POISON. NICOTINE IS HARMFUL. KEEP OUT OF REACH FROM CHILDREN AND LOCKED AWAY IN A SAFE PLACE. IF ANY NICOTINE PRODUCT IS CONSUMED, SEEK MEDICAL ASSISTANCE IMMEDIATELY.