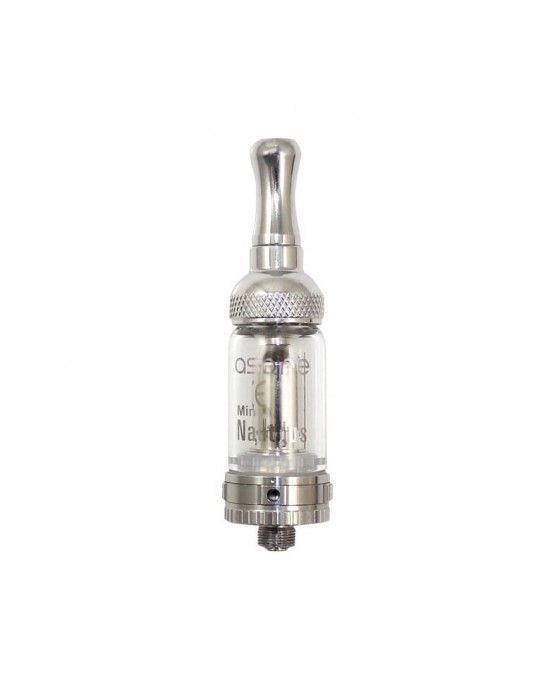 Secured Shopping
Best security features

Viva wallet
Secure Card Payments
Aspire Nautilus Mini Tank

Aspire
Aspire Nautilus Mini is a stylish pyrex tank clearomiser featuring Aspire's bottom vertical coil (BVC) atomisers and adjustable airflow.
In contrast to older clearomisers, the 4 hole adjustable airflow allows you to both control vapour draw and regulate the quantity of e-liquid flowing into the coil head of your clearomiser. Meanwhile, the innovative bottom vertical coil (BVC) sits directly above the over the airflow, reducing resistance and leading to a more direct-to-mouth vaping experience.

The Nautilus Mini may be small, but thanks to the unique vertical coil design it both packs a punch and ensures the best possible flavour and vapour production from your favourite e-liquid.

The Nautilus works well on both standard and variable voltage ego batteries.
Voltage Recommendation
1.8ohm - 3.3-6.0v
Features:
2ml Capacity
Adjustable airflow
Stainless Steel
Pyrex glass tube
BVC (Bottom Vertical Coil) Technology
In The Box:
1 x Aspire Nautilus Mini with 1.6Ω BVC Coil
1 x Spare 1.8Ω BVC Coil
eGo Thread Beauty Ring
Manual