Smok Mini Baby V2 S2 Coil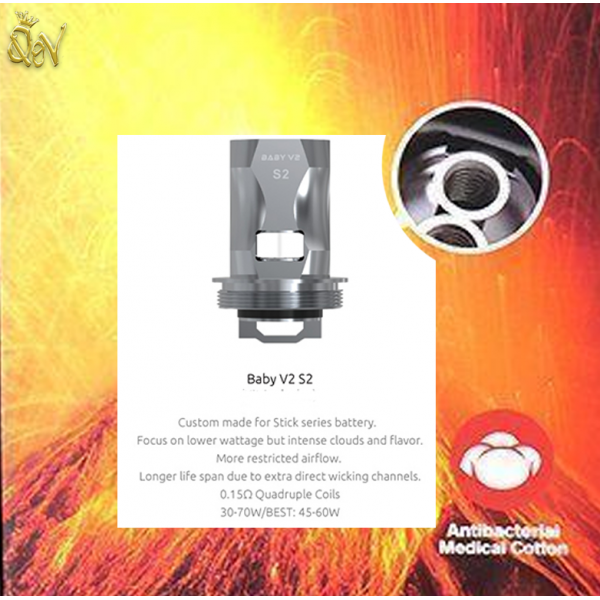 SMOK V2 S2 BABY QUADRUPLE SUB OHM COILS 0.15OHM
Designed for use with the Smok Stick series, these premium quality coils provide intense flavour and thick, flavoursome clouds of vapour when used with low wattage settings.
The innovative mesh design of these coils allows for close contact with the core, which makes for less steeping time, more flavour and a longer coil lifespan.
A quadruple coil for even heat distribution and exquisitely-smooth flavour, the Smok V2 S2 coils are suitable for use between 30 and 70 watts, but perform best when used at 45 to 60 watts.
1x Smok BABY V2 S2 Quadruple Sub Ohm Coil 0.15ohm
Price is for 1 SINGLE Coil (packaged in manufacturers Box when brought in multiples)