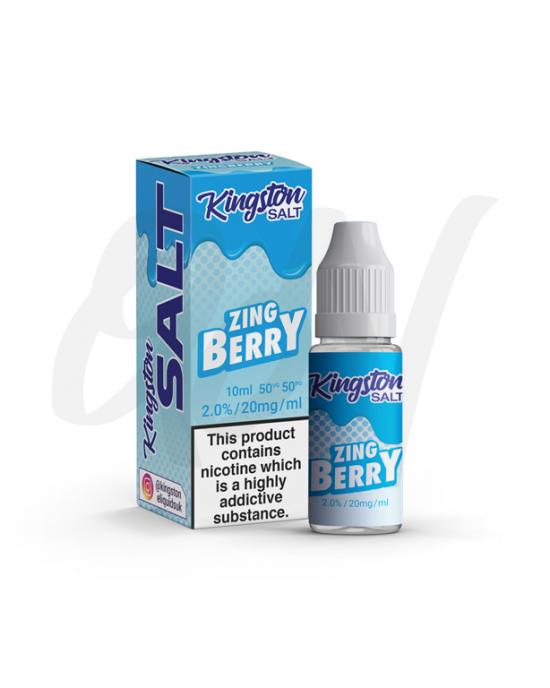 Multi Buy -17 %
Secured Shopping
Best security features

Viva wallet
Secure Card Payments
Kingston salt - Zingberry

Kingston Nic Salts
Kingston named after their home town of Kingston Upon Hull in the north of England. Kingston Nic Salt e-Liquids offer a wide range of flavours for this ever-expanding range, you could find your new favourite all day vape easily.
50/50 ratio, ideal for pod kits and vape pens. Made using a premium nicotine salt base for a smooth and satisfying nic fix.
Flavour Range : Zingberry-Kingstons own secret recipe of mixed fruits with a cool menthol blast
Strength-20mg

BRAND: Kingston

Available in 10mL

A choice of Nicotine Content

50pg/50vg (for more info on the mix please see our VG vs PG information page.

TPD Compliant

Made In:Uk

You must be eighteen (18) years of age, to purchase any products from Queen Of Vapes

WARNING: NICOTINE IS A POISON. NICOTINE IS HARMFUL. KEEP OUT OF REACH FROM CHILDREN AND LOCKED AWAY IN A SAFE PLACE. IF ANY NICOTINE PRODUCT IS CONSUMED, SEEK MEDICAL ASSISTANCE IMMEDIATELY.