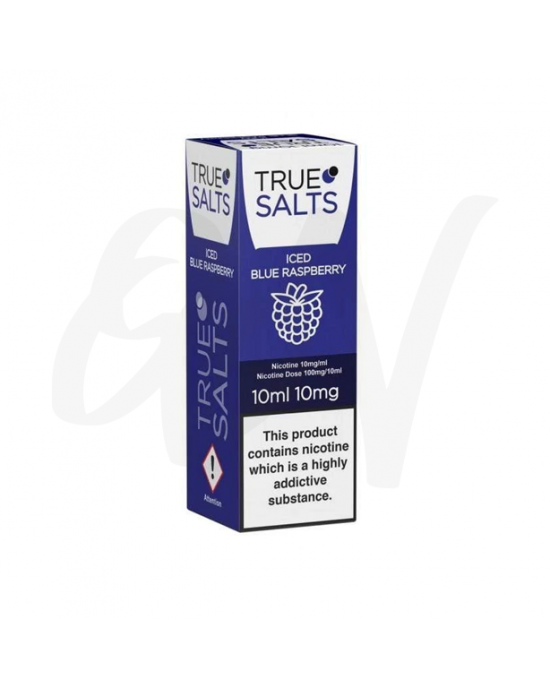 Multi Buy -11 %
Secured Shopping
Best security features

Viva wallet
Secure Card Payments
True salts Iced Blue Raspberry

True Salts
True salts are brought to you by the makers of the super popular IVG premium E liquids, their newest range true salts feature a selection of simple flavours, done very well indeed. True salts have been made purposely for the vaper that prefers simple flavours without compromising on quality or flavour.
50/50 ratio, ideal for pod kits and vape pens. Made using a premium nicotine salt base for a smooth and satisfying nic fix.
Flavour Range : Cloudy Lemonade Tasty & Timeless-A blend of tangy lemon juice, hints of lemon zest with a balanced sweetness to create a cool taste like beverage.
Strength-10mg

BRAND: True Salts

Available in 10mL

A choice of Nicotine Content

50pg/50vg (for more info on the mix please see our VG vs PG information page.

TPD Compliant

Made In:Uk

You must be eighteen (18) years of age, to purchase any products from Queen Of Vapes

WARNING: NICOTINE IS A POISON. NICOTINE IS HARMFUL. KEEP OUT OF REACH FROM CHILDREN AND LOCKED AWAY IN A SAFE PLACE. IF ANY NICOTINE PRODUCT IS CONSUMED, SEEK MEDICAL ASSISTANCE IMMEDIATELY.