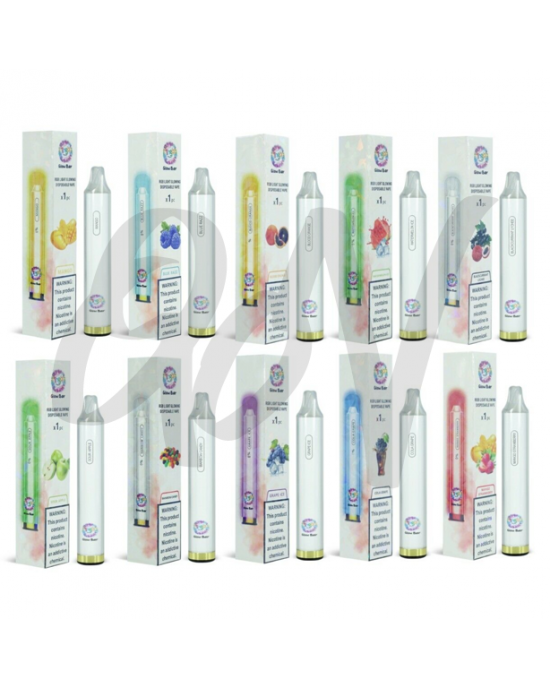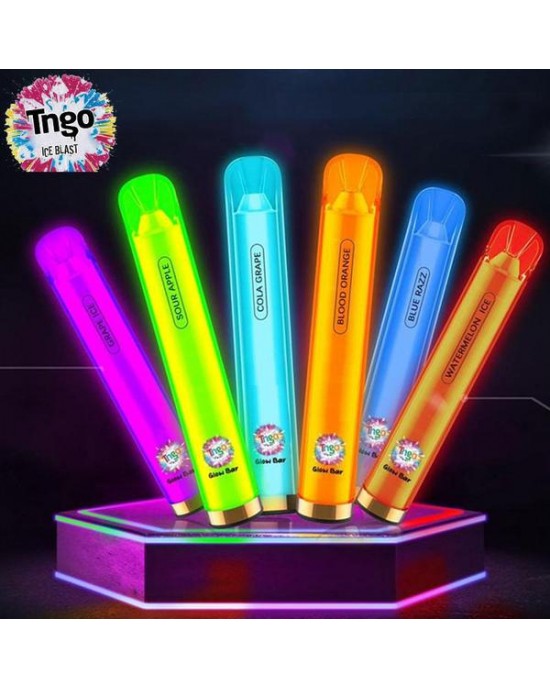 Multi Buy -10 %


Secured Shopping
Best security features

Viva wallet
Secure Card Payments
Tngo Glow Disposable Vape Bar Device 1000 Puffs 10mg
Tngo Glow Bar Disposable Vape Pods offer a unique spin on disposable vapes.
The unique spin on these pods is every time you inhale, they start to glow, with each pod featuring a unique colour. Puffing 5 times quickly within 3 seconds on the device keeps the LED's on or off, depending on your preference.

These disposable vape pods are usable out of the box and are simply draw activated, meaning all you have to do is inhale in order for the device to fire. A great choice for smokers looking to make the switch and try the world of vaping, or for someone looking for a more portable and discreet device.
These Tngo Glow Bars come in a range of flavours, you can choose from:
Blood Orange
Blackcurrant Lychee
Blue Razz
Cola Grape
Grape Ice
Mango
Mango Strawberry
Rainbow Candy
Sour Apple
Watermelon Ice