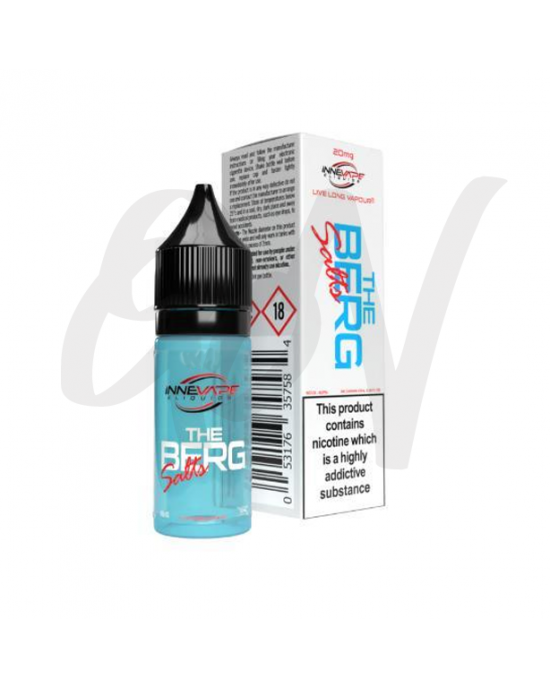 New -13 %
Secured Shopping
Best security features

Viva wallet
Secure Card Payments
The Berg - Blue Raspberry 10mg
Innevapes top selling e-juices is now here in a nic salt form. The Berg is the taste of Blue raspberry a great taste that you will not want to miss out on.
If you're looking to vape e-liquid with a stronger nicotine content yet you want to retain a smooth throat hit, then we highly recommend that you try the IVG Salts range. This array of e-liquid features a number of sensational fruity, fizzy and sweet flavours and is a must try for anyone who has a sweet tooth!
Flavour Range : The Berg – Blue Raspberry done soooo right! The Berg nailed the blue raz flavour early and people are still trying to copy the style…

Nic: 10mg
BRAND: Innevapes
Size: 10ml
Mix: 60vg/40pg (for more info on the mix please see our VG vs PG information page.

TPD Compliant

Made In: Uk

You must be eighteen (18) years of age, to purchase any products from Queen Of Vapes

WARNING: NICOTINE IS A POISON. NICOTINE IS HARMFUL. KEEP OUT OF REACH FROM CHILDREN AND LOCKED AWAY IN A SAFE PLACE. IF ANY NICOTINE PRODUCT IS CONSUMED, SEEK MEDICAL ASSISTANCE IMMEDIATELY.