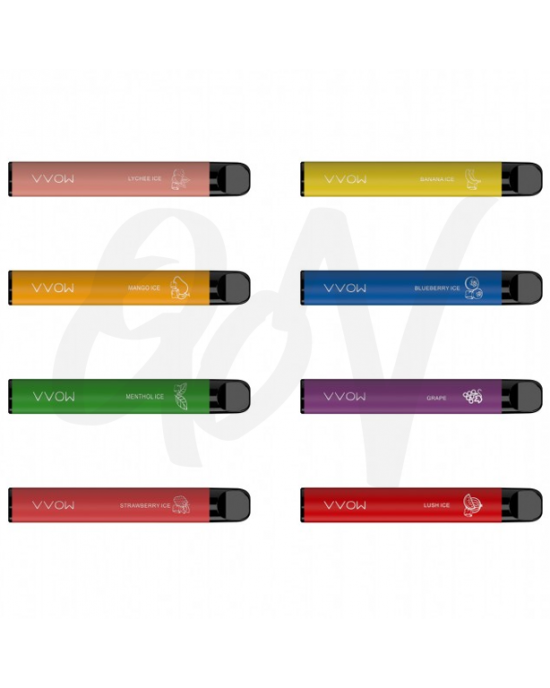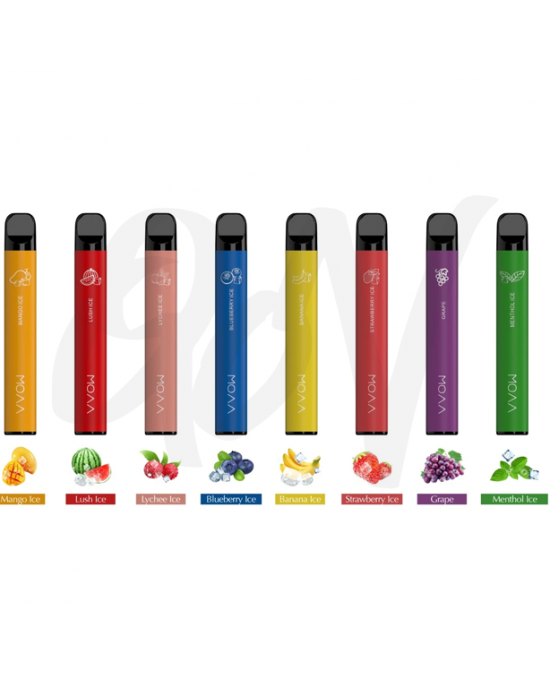 Multi Buy -11 %


Secured Shopping
Best security features

Viva wallet
Secure Card Payments
Smok VVOW Disposable Pod Device

SMOK
Smok VVOW disposable shines with it's tiny size and pure flavour. Directly inhaling to activate the device, the 500mAh built-in battery affords a maximum of 600 puffs to consume the 2ml of pre-filled e-liquid. Thanks to the cotton coil, each puff you taste is fresh and smooth. The pretty device is constructed from 304 Stainless Steel and finished with a bright coating, making it not only a quality device but one that is stylish and on-trend!
Flavours:

Banana Ice: Delicious banana flavour engulfed in a cool ice.
Blueberry Ice: Flavourful blueberry, followed up with a breeze of fresh ice.
Grape: A thirst quenching blend of dark grapes
Lychee Ice: Sweet Lychee with a refreshing menthol blast
Lush Ice: A refreshing watermelon engulfed in a cool ice.
Mango Ice: A magnificent mango with a cooling effect.
Menthol Ice: Sweet menthol with added ice cooling
Strawberry Ice: Succulent strawberry and invigorating menthol.
Specifications:
Size: 97mm x 14mm (Diameter)
Weight: 24.3g
Battery Capacity: 500mAh
Power Range: 5W - 7W
Standby Current: <5uA
Input Voltage: 3.3V - 4.2V
Output Voltage: 2.8V - 3.3V
E-Liquid Capacity: 2ml
Puffs: Up to 600
Pod Resistance: 1.5 Ohm