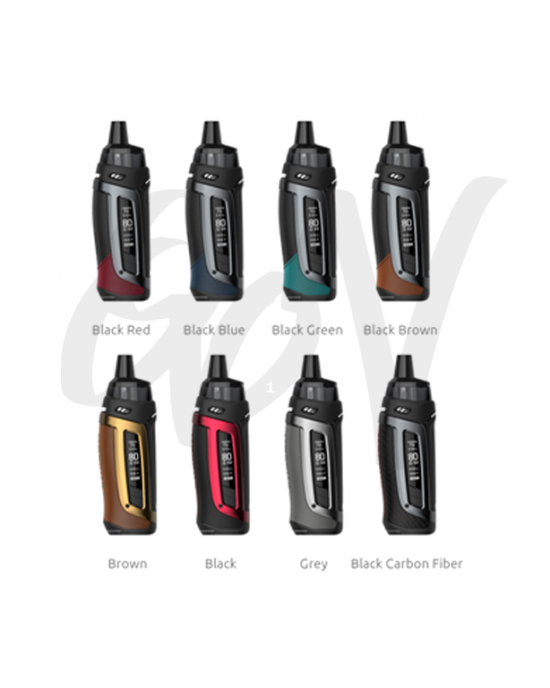 New
Secured Shopping
Best security features

Viva wallet
Secure Card Payments
Smok Morph S Pod 80 kit

SMOK
Smok's range of incredible vape kits, the Morph S Pod 80. This stylish vaping device has a maximum power output of up to 80W and is powered by a single 18650 battery (sold separately). It utilises a leakproof pod design and adjustable airflow which will suit a range of different vaping styles including mouth to lung (MTL) and direct to lung (DTL).
Smok Morph S Pod 80 Kit is powered by a single 18650 battery, the device has a wattage range between 5W and 80W of instant power with a simple click of its large ergonomic fire button.
The leakproof design of the pods is optimised to function with the LP2 coils and with excellent airflow, the Pod 80 provides a fantastic vaping choice of either restricting the airflow or leaving it fully open, allowing you to choose mouth to lung (MTL) or direct to lung (DTL) vaping styles.
Powered by the latest in vaping chip technology, the Morph S 80 Kit utilises a fast-firing system that delivers incredible performance and flavour to match. We would recommend using a shortfill e-liquid and we have an impressive selection of all different flavours for you to enjoy.
FEATURES:
Dimensions: 123.35mm x 39.5mm x 29.9mm
Wattage range: 5W - 80W
Type-C USB Charging
Powered by a Single 18650 battery (sold separately)
Compatible with LP2 mesh coils
Pod capacity of 2ml
CONTENTS:
1 x Morph S Pod 80 Kit
1 x Morph Pod 80 LP2 Pod (2ml capacity)
1 x LP2 Meshed 0.23Ohm (pre-installed)
1 x LP2 Meshed 0.4Ohm Coil
1 x Type-C Cable
1 x User Manual