Smok Mag kit 225w Prince tank
Smok Mag Kit is the latest all-in-one setup from Smoktech and includes the Mag Box Mod and the latest TFV12 Prince Tank. This bundle features 225W of power, a trigger-like fire mechanism, a gun handle form factor, handgun magazine type battery loading, amazing ergonomics, low resistance capability, versatile temperature operation, an 8ml juice capacity, a top fill system and massive vapor output.
With a trigger style fire button and ergonomic gun handle design, the appearance of the mod is very modern. The Mag Mod gets its name thanks to the way the dual 18650 batteries are accessed. This occurs via a side lock button that, when pressed, releases the entire battery bay in a similar way as you would release a handgun magazine. The device is also portable thanks to dimensions of just 65mm x 30mm x 92mm. You may purchase the mod in black/red, black/prism, gold/black, silver/black, purple/black, green/black, navy blue/black, red/black, pink/black.
On the large side of the Smok Mag, you will find a full color HD OLED that can be set to six different color schemes including blue, purple, brown, red, silver and green. On the screen, there's a menu that includes vape data such as wattage, temperature, battery bars, puff time, resistance, voltage, mode and more. Underneath, two adjustment buttons are shaped like parallelograms and have the same color scheme as the mod. And, a 510 connector at the top will allow for installations of any standard atomizer in the market place.
Technically, the specifications are quite impressive, resulting in a versatile device. The maximum output is 225 watts or 9 volts, while the lowest resistance capability is 0.05ohm (temperature modes) or 0.10ohm (power mode). Although not listed, this unit is sure to be capable of temperature control with all heating elements including a TCR mode for entering custom coil specifications. For safety, the device is built with multiple protections and also features USB upgrades in case a new operating system is released.
Also included in this kit is the Smok TFV12 Prince tank that is matched in color with the box mod. This tank can hold a massive 8ml of e-juice, is built with a food-grade/bulb shaped glass tank tube, has an easy top fill system with lock button, comes with a snake pattern Cobra drip tip and utilizes the latest Prince coil system with a wide number of options. For more information or to purchase this amazing atomizer, visit our previous Smok TFV12 Prince Tank deal page.
Features & Specs
Mag Box Mod
Dimensions: 65mm x 30mm x 92mm
Weight: 265g
Colors: black/prism, black/red, navy blue/black, gold/black, silver/black, green/black, red/black, pink/black, purple/black
Gun handle design
Trigger style fire button
Small yet easily access and pressed
Handgun magazine style battery loading
Utilizes dual 18650 batteries
Micro USB charging system
Ergonomic
Easy to hold
Full color HD OLED display
Set font to blue, purple, brown, red, silver, green
Dual battery bars
Power mode range: 6W to 225W
Temperature range:200? to 570? or 100? to 315?
Output voltage range: 0.5V to 9V
Resistance range power/variable temp:0.1O to 3.0O/0.05O to 3.0O
Standby current: <500uA
Firwmware upgrades


Safety features:
Intelligent atomizer recognition
Puff monitoring
12 second overpuff cutoof
Short circuit protection
Overheat protection
Over-discharge protection

TFV12 Prince
Standard edition
Measurements: 28mm x 63mm
Weighs 60g
Bulb style tank
E-juice capacity: 8ml


EU edition
Measurements: 25.5mm x 63mm
Weighs 62g
Standard tank tube
E-juice capacity: 2ml
Chassis constructed from stainless steel
Smooth finish
Strong and durable
Corrosion resistant
Eco-friendly
Available colors: 7-color, stainless, red, blue, gold, green, black, purple
Food-grade glass juice reservoir
Non-toxic
Temperature resistant
Top fill setup
Top cap swivels open
The latest patented locking mechanism
Stops accidental opening
Leak proof
510 connection bezel
Cobra drip tip with snake pattern
Latest coil system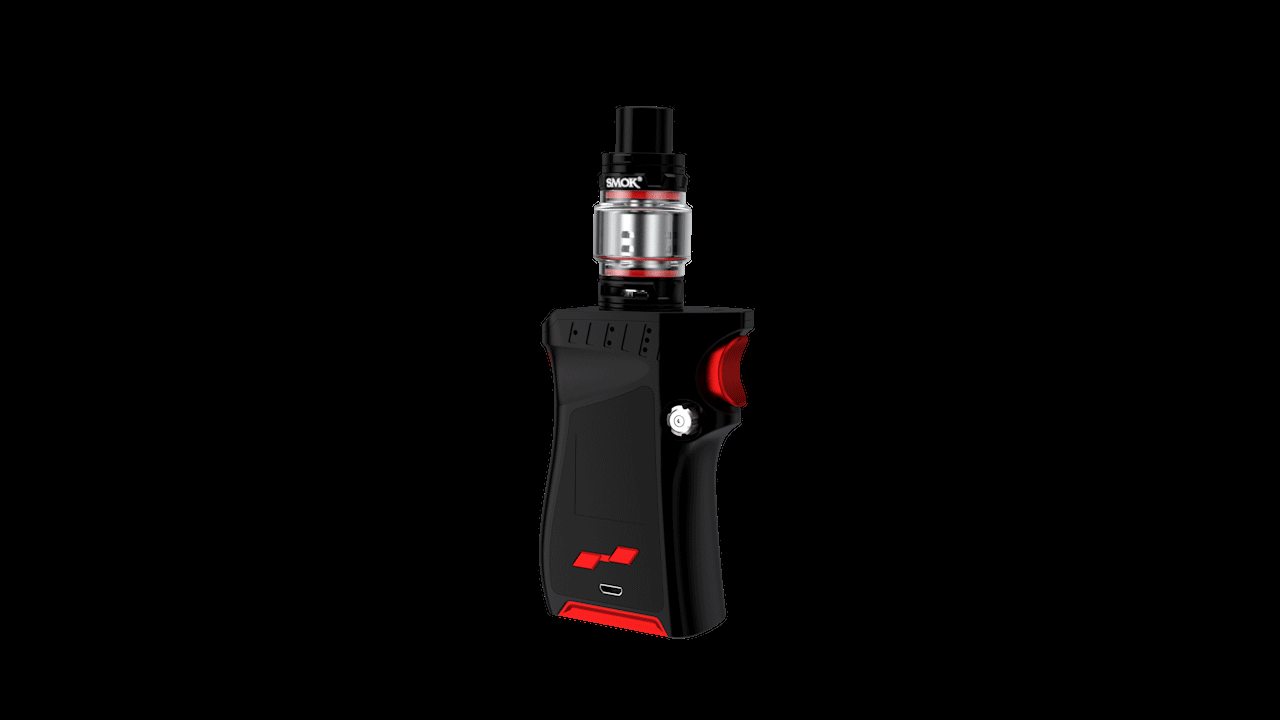 Warning
Battery Safety
Use special caution when working with all Li-ion cells (Batteries), they are very sensitive to charging characteristics and may explode or burn if mishandled. Make sure the you have knowledge of Li-Ion rechargeable batteries in charging, discharging and assembly before use. Always charge in/ on a fire-proof surface. Never leave batteries charging unattended or overnight. Do not charge on carpets, couches, near curtains or other flammable items. Please be sure to use the correct specification charger with the correct device/ battery. Failure to use the correct specification charger could result in damaging the battery and/or explosion or fire. Just because a battery can be screwed into a certain type of charger does NOT necessarily mean it is the correct charger for the device! Never continue to use an e-cigarette if you can feel the battery get hot. If your battery gets hot to the touch, or if it begins smelling: DO NOT USE IT ANYMORE. Let it cool down (1 hour) in a safe environment (outside preferably), and dispose of correctly, or make arrangements to return, if still under warranty. If your e-cigarette or device begins activating itself, immediately remove your atomiser and disconnect the battery. Do NOT trust the battery, nor the atomiser anymore from this point on. This means never leave either of the components connected in your pocket, in your nightstand, or out of visibility where you can not immediately separate the two components. QoV are not responsible for damage if there is any modification of the batteries/chargers in any form or shape (including pack making). We are not responsible for any damage caused by misuse or mishandling of Li-Ion batteries and chargers. We will not be held responsible or liable for any injury, damage, or defect, permanent or temporary that may be caused by the use of any batteries.