SMOK V8 Baby-M2 0.15 Coils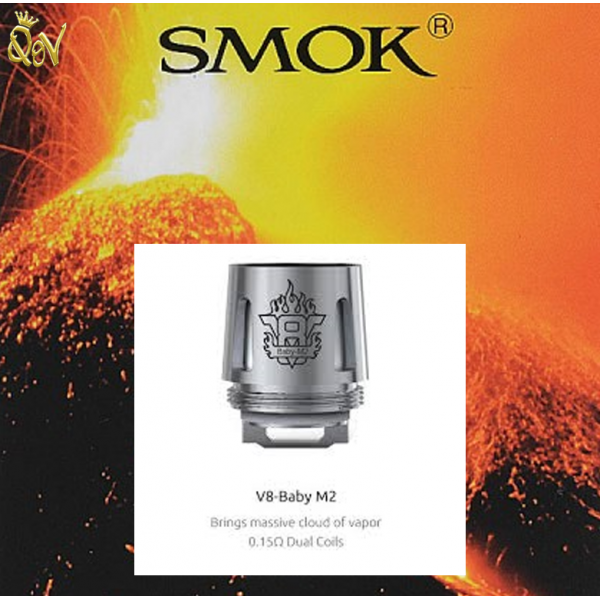 smok V8 Baby-M2 coils are for the Smok TFV8 Baby (Baby Beast) only, these will not fit the TFV8 (Cloud Beast) tank.

The V8 Baby-M2 coils feature a patented dual coil head for a massive cloud of vapour on the 0.15 ohm coils or a cool and smooth taste on the 0.25ohm. These coils are designed for a 3.7V direct output such as the Smok V8 Stick or Smok Baby V8 Stick.

Key Features:
Brings massive cloud of vapour (0.15

Ω)
Brings you cool and smooth taste (0.25Ω)
Suitable for V8 Stick/Baby V8 Stick
3.7V Direct Output
These coils are sold individually.