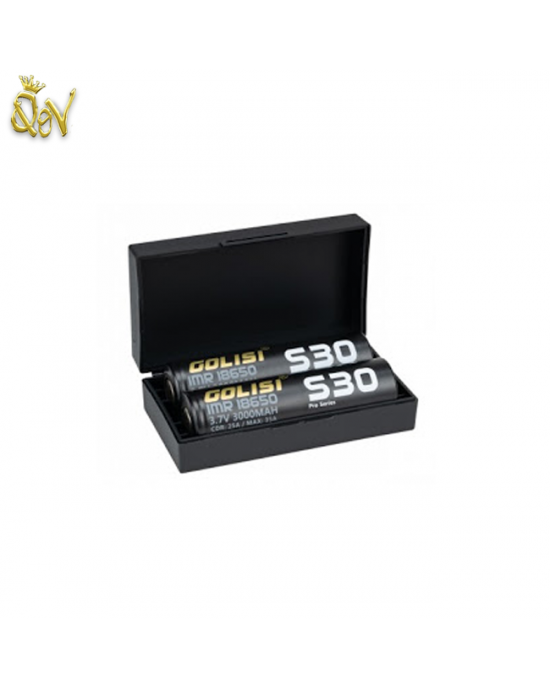 2-3 Days
Secured Shopping
Best security features

Viva wallet
Secure Card Payments
Golisi S30 18650 35A 3000mAh (pair)

Golisi
GOLISI 18650 35A 3000mAh Battery is a high performance 18650 rechargeable Li-ion battery which can be recharged for more than 500 times. Compared to traditional batteries, it is more powerful, environment friendly, safer and economic to use. 
This item isn't allowed to ship to Germany, Spain and Australia due to exclusive.
Specifications:
Capacity: 3000mah

Voltage: 3.7V

Energy density: Volumetric: 567 Wh/l, Gravimetric:194 Wh/kg

Charging current: max 2A

Charging method: CC-CV, (takes 1.5 hours to fully charge one single S30 battery)

Charging temperature: 0~45 Celsius

Discharging temperature:-20~ 60 Celsius

Storage temperature: -20~50 Celsius

Features:
-Internal protection sheets to avoid over-discharging and over-charging

- Separated positive pole and negative pole to avoid short circuit

-Safe and environment friendly: ROHS tested, no leaking, no explosion, no pollution

-High capacity, high energy density,

- Long life time. can be recharged more than 500 times

You get:

2 x GOLISI IMR 18650 35A 3000mAh  batteries in a hard plastic protective case.