Tesla Shadow 2ml Tank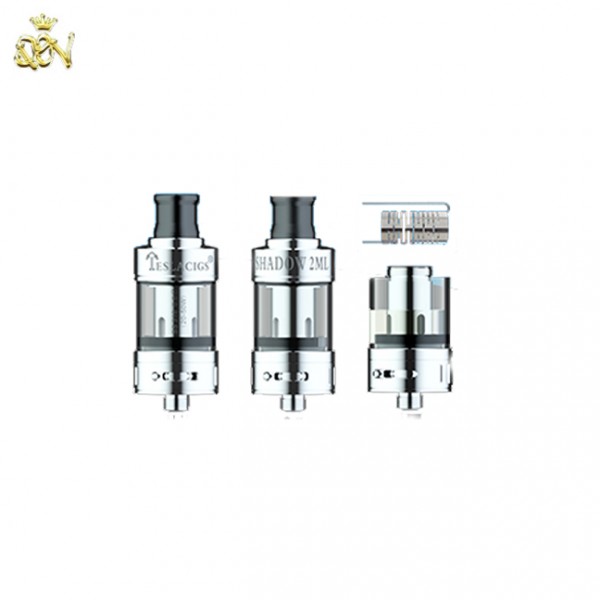 Teslacigs 2ml shadow tank complies with the TPD and produces a great vaping experience.
Specifications:
color:black/ss

Dimension:22*57mm
Capacity:2.0ML
Material:stainless steel&glass
Contact:silver plated brass
Resistance available : ss 316 coil 0.6ohm (20 -50w, ss 316 coil 1.0ohm(10w -25w)0.6ohms(20 -50W)
Cyclops style bottom air flow.
The coil material is ss316 which results in better flavor.
Unique bottom internal structure to ensure zero leaking.
"Easy to fill" top fill system.
Adjustable Airflow
Delrin Drip tip
Package Contents:

1 pcs Teslacigs Shadow 2ML Tank(0.6ohm :20-50W)

1 pcs Teslacigs Shadow 2ML Coil(1.0ohm :10-25W)
1 pcs Teslacigs Shadow 2ML Glass Tube
2 pcs Teslacigs Shadow 2ML O-rings
1 pcs Teslacigs User Manual
1 pcs Teslacigs Shadow 2ML Tank Crystal box