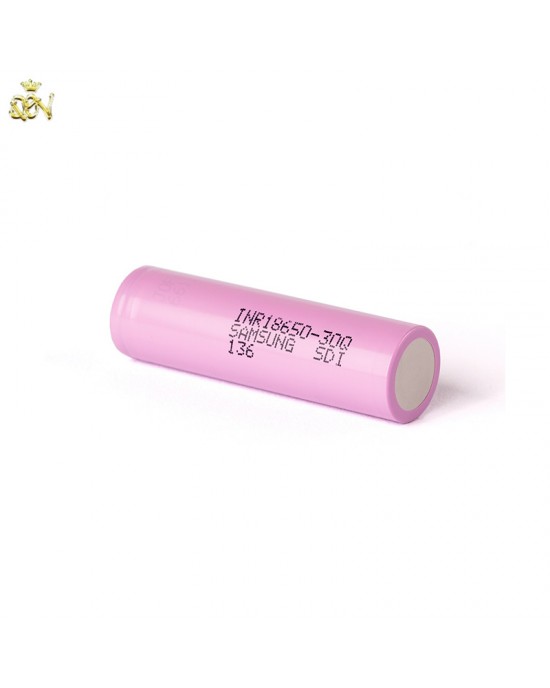 Secured Shopping
Best security features

Viva wallet
Secure Card Payments
Samsung 30Q Li-Ion INR18650 3.7v 3000mah Battery
Price in reward points: 14
This is a genuine Samsung 30Q Li-Ion INR8650 battery rated at 3.7V 3000mAh.
Generally an excellent quality, reliable Lithium 18650 battery that gives consistent great performance.
Suitable for use in all types of portable devices and LED torches
Specification:
Model: INR18650-30Q
Flat Top
Nominal capacity: 3000mah
Max Continuous Rated Discharge: 15 amps (at 25 degrees C)
Nominal voltage: 3.6v
After a fresh charge: 4.2v
Cycle info: Capacity drops to 60% after 250 full charge/discharge Cycles
Don't discharge below: 2.5v
Standard Charge: CC/CV @ 1 amp / 4.20 volts +/- .05v, 100 mA cut-off
(Max) Rapid Charge: CC/CV @ 4amps / 4.20 volts +/- .05v, 100 mA cut-off
Impedance: 22.15 +/- 2 milliohms
Weight: 45g
Height: 64.85 +/- 0.15mm
Diameter: 18.33 +/- 0.07mm
Operational Charging Temperature Range: 0 to 50 degrees C (best below 45 degrees C)
Operational Discharging Temperature Range: -20 to +75 degrees C (best below 60 degrees C)
You can store them for 1.5 years at -30 to + 25 degrees C, 3 months at 30 to 45 C and 1 month at 30 to 60 C (in other words, store them in a cool place and they'll last longer)
Features:
-High energy density
-High working voltage for single battery cells.
-Pollution-free
-Long cycle life
-No memory effect
-Capacity,resistance,Voltage,platform time consistency is good.
-Good consistency.low self discharge.
-Light weight,small size