Innokin iClear 5 x 16D/16B Replacement coil heads(5 pack)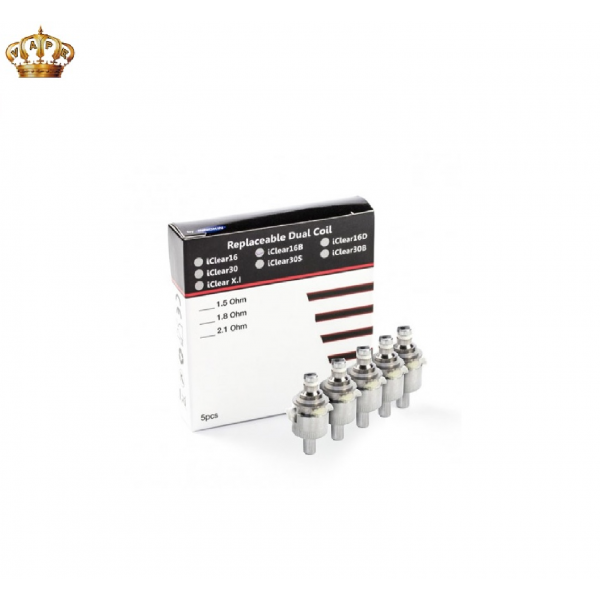 5 x Innokin iClear 16D & 16B Replacement coil head.
This is the replacement head for the Innokin iClear 16D & 16B Clearomizer's. It has two bottom feeding coils to maintain constant wicking and massive vapor production.
This is so easy to use and it's gonna save you money. You just unscrew the old coil and screw the new one back on. No need to buy an entirely new Clearomizer.
Replacing the iClear Coil heads for you 16D or 16B bottom dual Clearomizer's will keep you with clean, deep, good tasting vapor time and time again for a fraction of the cost.
WARNING: NICOTINE IS A POISON. NICOTINE IS HARMFUL. KEEP OUT OF REACH FROM CHILDREN AND LOCKED AWAY IN A SAFE PLACE. IF ANY NICOTINE PRODUCT IS CONSUMED, SEEK MEDICAL ASSISTANCE IMMEDIATELY.