By now you will be aware that the government has issued another lockdown due to the Covid 19 pandemic, Its with this lockdown that non-essential shops such as vape shops must close there doors. Rest assured we are doing everything we can to help the vaping community continue to receive vaping products, which is why we are continuing with our safe service policy.
If In Doubt Call 01246 766606 (10am-5pm)
Whilst a lockdown is in place we have implemented 3 great ways that you can still receive your vape, the options are:

We now have 3 ways for you to receive your vape.
1:CLICK AND COLLECT COVID19 - Monday to Saturday Service:
During checkout. in the shipping section you can now select Click And Collect which will allow you to collect your items from a designated collection point after placing your order.
For this option you must:
1-During checkout after selecting the delivery type add in the comments section your phone number, The day you would like to collect and your preferred collection time between 10am and 2pm. If your chosen time is unavailable then we will contact you on the number you provided.
2-Call 01246 766606 15 minutes prior to your collection to confirm the collection point.
2: COVID19 Lockdown (Those in isolation) Delivery - Monday to Friday Service::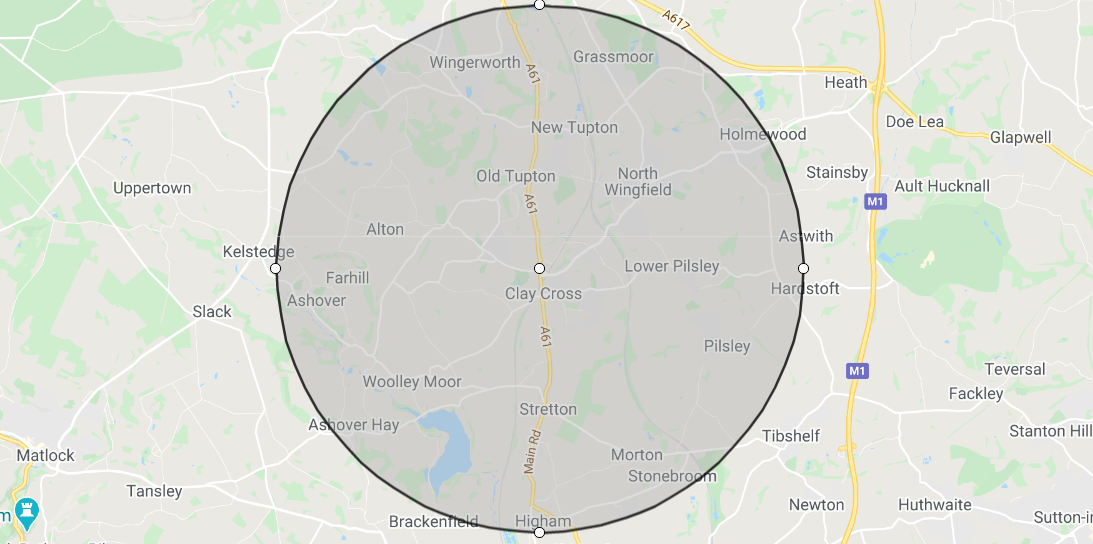 This service is only available for those in isolation and unable to travel whilst non-essential shops are forced to close its doors during lockdown. This is a free next day service and is only available for customers that are in isolation, unable to travel and live within a 3 mile radius of our outlet as seen within the circle on the map above, To qualify your order total must be over £25. We advise that you purchase enough products to carry you through for a couple of weeks due to possible distributor delays.
3:Regular Shipping Service:
We offer flat rate delivery using our standard selected service, there are other postal options available at checkout should you with to upgrade.
Thank you for your continued support.
On a personal note, We hope that you and your families are safe and alert, Please feel free to get in touch for any clarification of the above points
on 01246 766606.