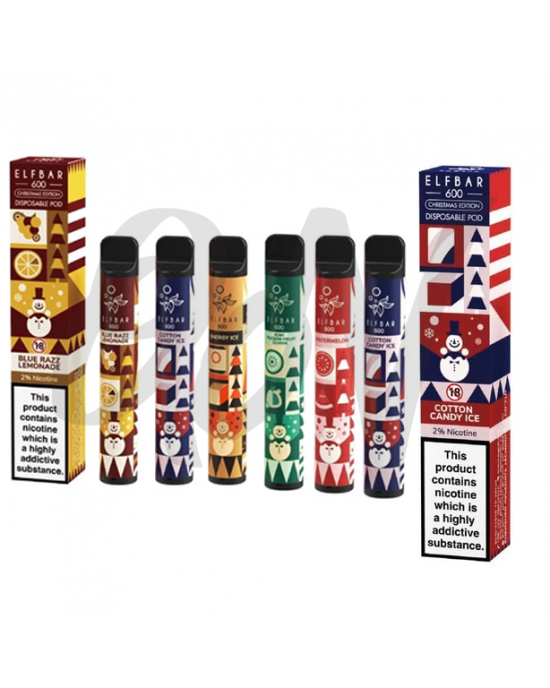 New Multi Buy Out Of Stock
Secured Shopping
Best security features

Viva wallet
Secure Card Payments
ELF BAR XMAS EDITION - 20mg
Elf Bar 600 new disposable vape flavour with their Xmas Edition flavours with the kind of high-quality flavour you would expect from an Elf Bar 600 and their fantastic range of 600 Puff Bars.
Elf Bar 600 is a disposable vape device filled with nicotine salt-based e-liquid. There's no need to refill it with e-liquid, charge it, or change any pods or coils. Simply inhale to vape.
The Elf Bar is compact and light, making it perfect for using while travelling, commuting or on nights out, or even as a backup device. With a 550mAh battery, each lasts for approximately 500-600 puffs.
Specifications:
550mAh battery
2ml e-liquid capacity
550 to 600 puffs
Draw activated
1 x Elf Bar 600