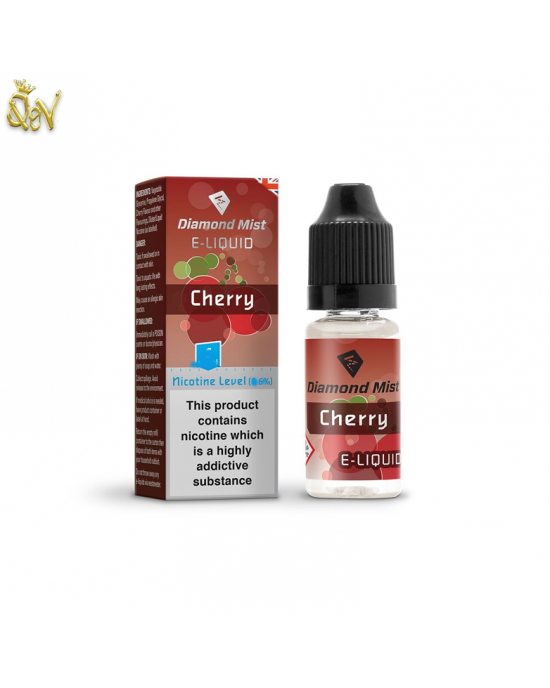 Secured Shopping
Best security features

Viva wallet
Secure Card Payments
DM Cherry
Price in reward points: 6

Diamond Mist
Diamond Mist Nic Salt e-liquid flavours are one of the best selling brands in the UK . Manufactured using only the best products, DM flavour range is an eliquid that producers a smooth vapour flavour.
Flavour: Cherry
Strength: 20mg

BRAND: Dimond Mist

Available in 10mL

A choice of Nicotine Content

70pg/30vg (for more info on the mix please see our VG vs PG information page.

TPD Compliant

You must be eighteen (18) years of age, to purchase any products from Queen Of Vapes

WARNING: NICOTINE IS A POISON. NICOTINE IS HARMFUL. KEEP OUT OF REACH FROM CHILDREN AND LOCKED AWAY IN A SAFE PLACE. IF ANY NICOTINE PRODUCT IS CONSUMED, SEEK MEDICAL ASSISTANCE IMMEDIATELY.