Aspire BDC 5 Pack Atomizer Coils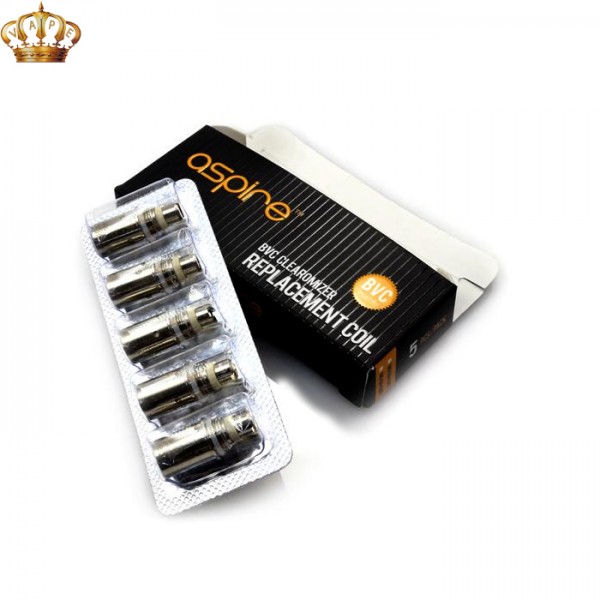 Once the atomizer head on your BDC (bottom Dual Coil) clearomizer is burnt out replace with one of the new atomizer heads out of our 5 pack. To do this, just unscrew the old atomizer from the clearomizer's base unit and change over.
Our BDC 2.1ohm Atomizer heads can be used with the following clearomizers/tanks, Aspire CE5 BDC, Aspire Vivi Nova BDC and Davide Dual Coil Glassomizer.
WARNING: NICOTINE IS A POISON. NICOTINE IS HARMFUL. KEEP OUT OF REACH FROM CHILDREN AND LOCKED AWAY IN A SAFE PLACE. IF ANY NICOTINE PRODUCT IS CONSUMED, SEEK MEDICAL ASSISTANCE IMMEDIATELY.