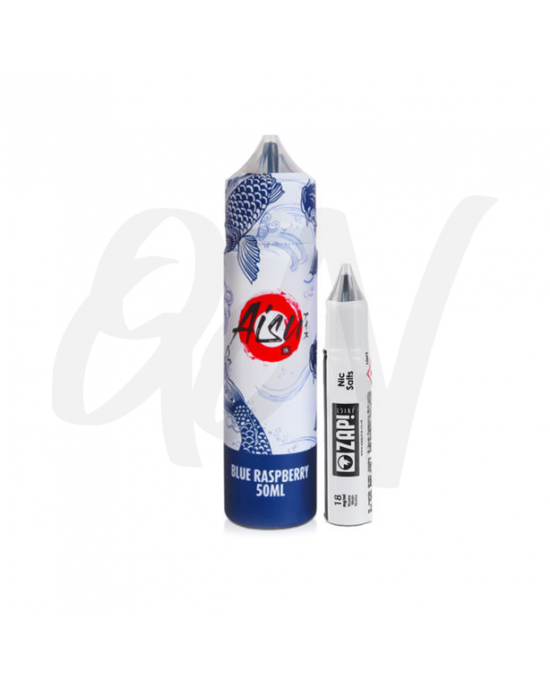 Multi Buy -20 % Out Of Stock
Secured Shopping
Best security features

Viva wallet
Secure Card Payments
Aisu Blue Raspberry

Aisu
AISU E-Liquid Shortfills are a new line of amazing blends created by ZAP! Juice. These ejuices are inspired by Kakigori a famous Japanese dessert, they feature a blend of fruit purees and crushed ice, a traditional theme that has been replicated for these unique and distinctive blends like Aloe Vera, Cucumber, Dragon Fruit and so many other great flavours.
This fantastic brand features a concentration ratio of 70% VG ( Vegetable Glycerine ) and 30% Mixed PG ( Propylene Glycol ) and high-quality food flavourings. A perfect blend for sub-ohm vaping!
Flavour: Blue Raspberry - Blue Raspberry Aisu vaping juice is delicious candy-like blue razz is dominating throughout the inhale. In addition, the raspberry is complemented by tart notes that balance out the sweetness. Finally, icy undertones intermix with the flavours for a refreshing ice-cooling effect that leaves behind a sugary aftertaste.
Includes: 1 free nic salt shot 18mg
Brand: ZAP! Juice
Strength: 0mg (zero)
Bottle: LDPE
Bottle Size : 50ml
Liquid Contents: 50ml
Origin: UK
Mix:70vg/30pg
INGREDIENTS: Vegetable Glycerin, pg, flavourings, nicotine


You must be eighteen (18) years of age, to purchase any products from Queen Of Vapes

WARNING: NICOTINE IS A POISON. NICOTINE IS HARMFUL. KEEP OUT OF REACH FROM CHILDREN AND LOCKED AWAY IN A SAFE PLACE. IF ANY NICOTINE PRODUCT IS CONSUMED, SEEK MEDICAL ASSISTANCE IMMEDIATELY.