SMOK V8 Baby-Q2 Coils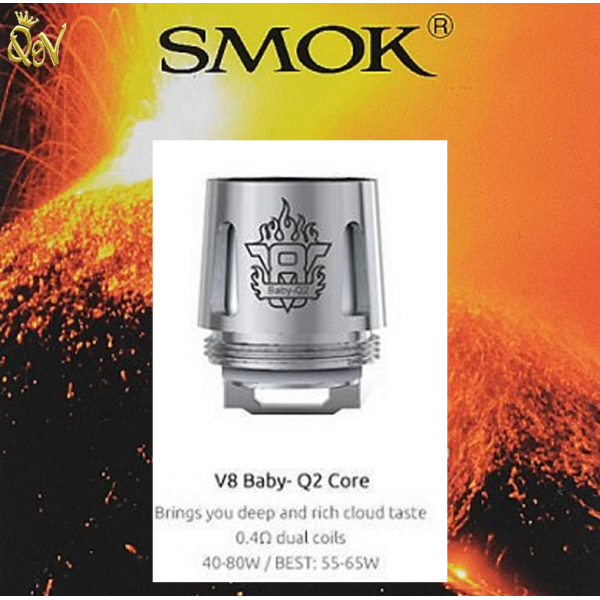 Smok V8 Baby-Q2 coils are for the Smok TFV8 Baby (Baby Beast) only, these will not fit the TFV8 (Cloud Beast) tank.

The V8 Baby-Q2 coils feature a patented quadruple coil head for a deep and rich cloud taste. For optimum performance, the 0.4ohm coils are best vaped between 55-65 Watts.

Key Features:
High Quality Kanthal

Deep and rich cloud

taste

0.4 ohm (40w - 80w / Best 55w - 65w)
These coils are sold individually.