Laisimo Wyvern 235W TC Box Mod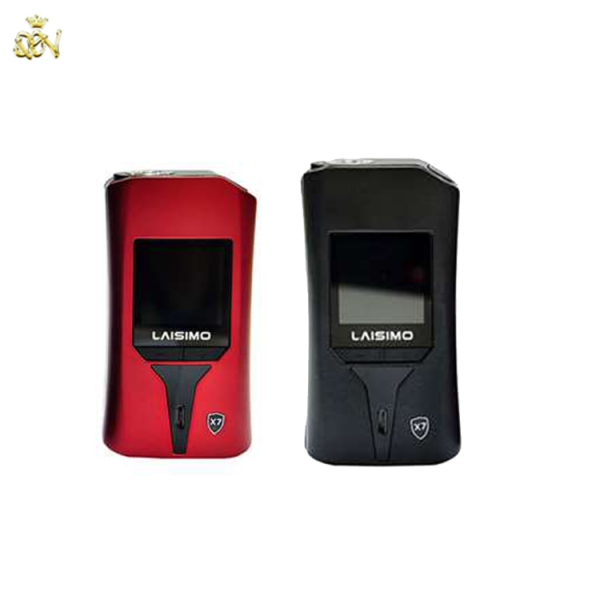 Laisimo Wyvern 235W TC Box Mod is the most powerful system from Laisimo's incredible box mod line-up, featuring 235W of maximum power with comprehensive temperature control and a chassis inspired by the Ferrari GT FXX K. The Wyvern 235W implements a modernized structural chassis, with soft contour and sharp design accents for a visually appealing showcase piece. The epicenter of the device lies a vibrant 1.3 Inch TFT OLED display with full-color screen for a highly intuitive experience and user-friendly operations with ergonomically placed adjustment buttons. Powered by Laisimo's latest chipset, the Wyvern can throttle up to a maximum output of 235W and full-temperature support for Ni200, Titanium, and Stainless heating elements. It is equipped with TCR Adjustments for a full range of performance customization. The Wyvern 235W is powered by dual high-amperage 18650 batteries (sold separately) accessed via magnetic sliding battery cover. A combination of fully integrated output technology combined with everlasting chassis designs, the Laisimo Wyvern 235W TC Box Mod is set a worthy workhorse for all users.

Laisimo Wyvern 235W TC Box Mod Features:
Dual High-Amp 18650 Batteries - Not Included
Wattage Output Range: 10-235W
Voltage Output Range: 0.5-7.5V
Min Atomizer Resistance: 0.05ohm
Temperature Range: 200-600F
Supports Ni200 Nickel, Titanium, and Stainless Steel Heating Elements
Vibrant 1.3 Inch Intuitive OLED - Full Color Display
Full Display Matrix - Rich Data Feedback
Oversized Firing Mechanism
Ergonomically Placed Adjustment Buttons
Magnetized Sliding Battery Door
Intelligent Atomizer Recognition
Puff Monitoring System
Over-Working Time Protection
Short Circuit Protection
Over-Heat Protection
Low Battery Warning
MicroUSB Port
510 Connection

Includes:
1 Wyvern 235W TC Box Mod
1 MicroUSB Port
Instructional Manual
In order to use temperature control feature, it requires use of nickel, titanium, or stainless steel coils and must be built with non-resistant wire.