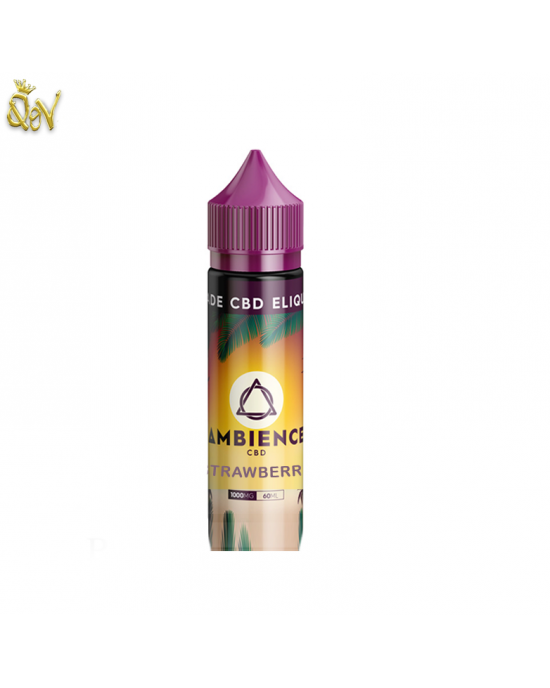 Out Of Stock
Secured Shopping
Best security features

Viva wallet
Secure Card Payments
Ambience Strawberry CBD
Price in reward points: 70

AMBIENCE CBD ELIQUID
Ambience CBD 1000mg e-liquid is a hemp-based product, but it does not contain THC (Tetrahydrocannabinol), and unlike THC it has no psychotropic or hallucinogenic effects.
This e-liquid still contains PG and VG base fluids, as per normal, along with flavourings, and CBD (Cannabidiol). There is no nicotine in this product.

Each 60ml bottle contains 1000mg concentration of certified CBD. See our other product listings for additional strengths.

Flavour: STRAWBERRY
Liquid Contents: 60ml
Manufactured: UK